We provide data collection as a service, where no one else can. Through evaluating data gaps, instrumenting fishing vessels to fill those gaps, and delivering data automatically in real-time we improve your ocean model and operational forecasts.
Data where is needed most
If you are an ocean modeler, data user, or metocean service provider, we are here to help you realize the tremendous data potential of the thousands of fishing vessels going to sea within your model domain every day.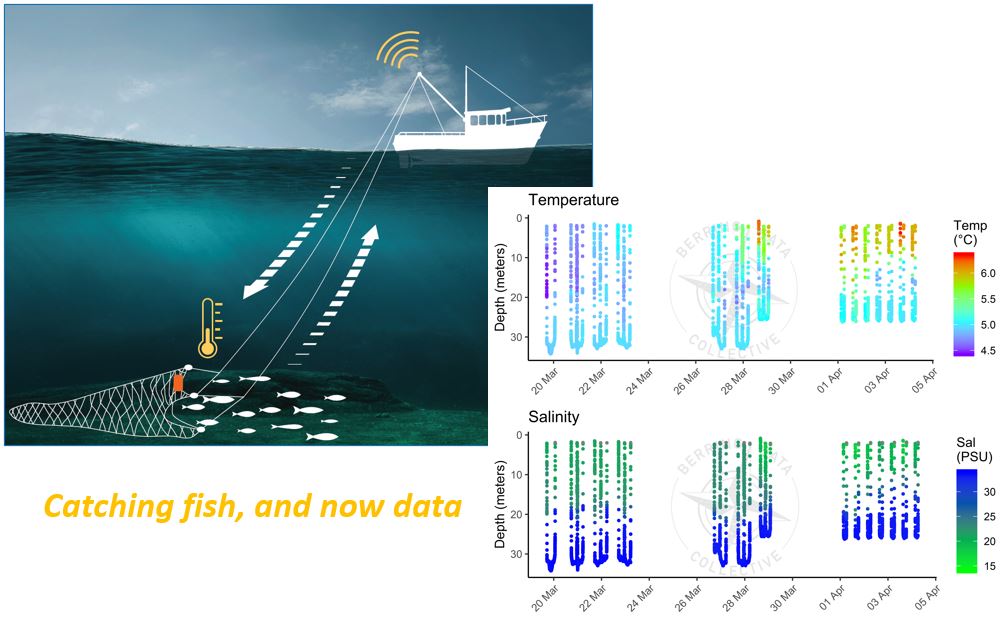 Different fishing techniques result in different data collection opportunities. We will help you evaluate the data collection potential in your area of concern, given the fisheries present. In addition, we deploy a range of different profiling physical sensors to meet differing precision requirements, as well as starting to explore biogeochemical and surface-met instrumentation. For more information please see our

Data

section.
As soon as the net or other fishing gear surfaces, data is sent to a central collection system on the vessel, geolocated, visualized for the captain, quality controlled, and sent directly to users or via operational aggregated data pipelines in near real time. For more information on our data flow, please see our

Data Management Network & Platform

section.
We either provide data collection on a subscription contract basis, or as a consortium member or subcontractor on scientific funding proposals. 
Filling gaps in today's ocean observation network
Most fishing occurs in the relatively shallow shelf seas and coastal regions. Deploying sustained operational ocean observation in these regions is difficult. Marine traffic can damage or destroy moored buoys. Variable bathymetry and dynamic ocean phenomena mean free floating platforms such as Argos or drifters cannot autonomously operate as they do in the open ocean. Due to the international collaboration and success of the
Argo program
measuring the open oceans, we are now left with surprising data gaps in coastal and shelf seas.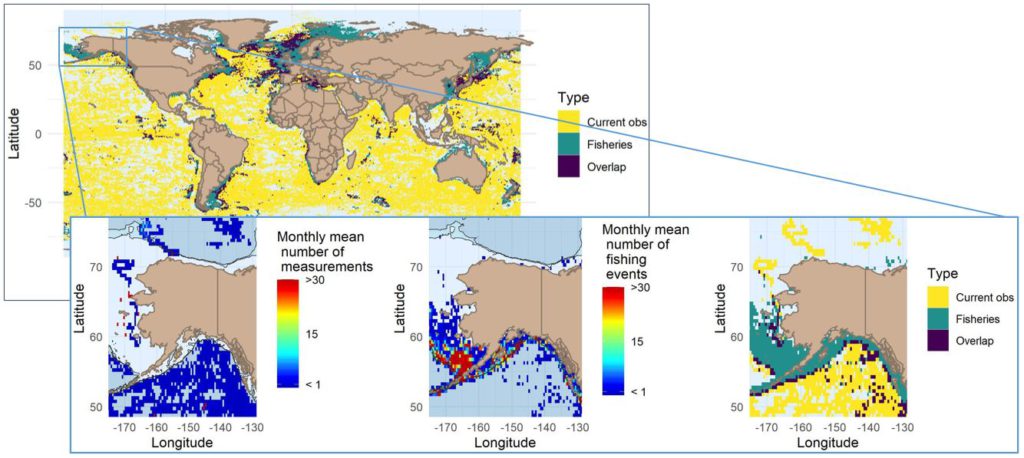 A
comparison of the existing coverage of subsurface ocean observations with the distribution of fishing activities well suited for integrated ocean observation. Fishing takes place exactly where ocean data today is lacking. The pattern shown off Alaska is repeated around the world with very few exceptions. Figure adapted from
(
Van Vranken et al., 2020)